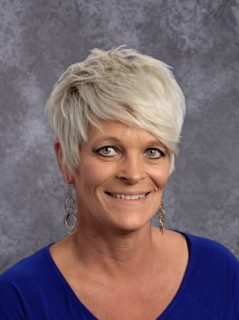 Hi, my name is Marti Miller and I am the school counselor at Smoketree Elementary. I have over 25 years of working with children and families and I love what I do! I am here to address all students' academic, career, and social/emotional development needs.
To meet with students, either individually or for groups, parent permission is required. Those forms are available at the school office or you can contact me directly.
For individual counseling, students can be referred to me by their parent/guardian, teacher, or principal. Students can come into my office to talk about things that impact them and/or get in the way of their learning while at school.
For small group counseling, I will send home a permission form that parents have the option of allowing their child to participate or they can decline.
For classroom-based social emotional learning (SEL), the teachers and I work together to coordinate a time to teach the SEL or academic topic that will be most helpful for their students. The district has approved SEL curriculum TOOLBOX to help students learn to self-regulate and use coping skills to solve some of their own conflicts. Click on the Toolbox curriculum link for more details.
To contact me, please call the school office @ 928-505-6020 and ask for extension 3127. Or, you can email me by clicking my name (under my picture) and filling out the email form.