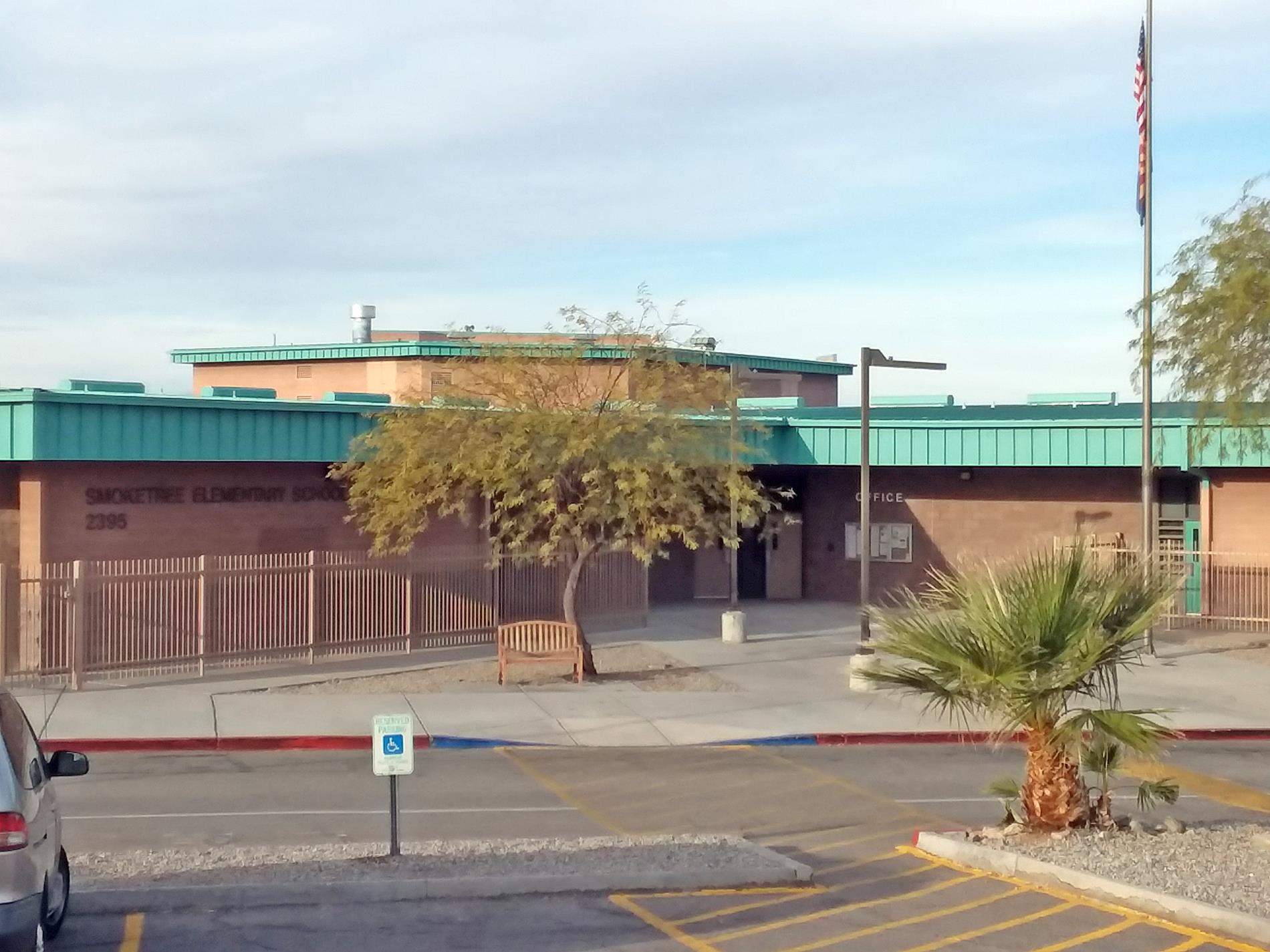 Smoketree Elementary School provides each student with a rigorous, comprehensive, standards-based education.
Smoketree Elementary School cultivates collaboration between staff, students, parents and community to provide a safe, supportive environment. Learning opportunities are robust, consistent, clear and relevant to prepare our students for the real world. Their knowledge and understanding will enable them to be successful in college and careers, and allow them to compete in a global economy.
Smoketree Cougars ROAR
Respectful to themselves and others
Outstanding attitude in everything they do
Always safe in their work and in their play
Responsible for themselves
Start Time: 7:55 am (Breakfast available from 7:30 am - 7:55 am)
Dismissal Time: 2:30 pm

Parks and Rec: 2:30 pm - 6:00 pm; 1:00 pm - 6:00 pm (Early Release Thursdays)
Office Hours 7:30am ~ 3:30pm
All visitors please sign in at the office and get a visitor sticker.
Sign all students out in the front office.
If your child will be absent, please call the office at 928-864-7280 before 9:00 am.
An automated call will go out by 10:00 am to verify any unexcused absences.
We do have a voice mail prior to 7:00 am.